Friday Oct 29, 2021
Episode 31 - Nick Pope - The Ministry of Misinformation, Selling the naming rights in Riyadh and which President knows what's out there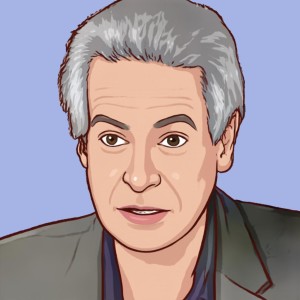 On this week's episode, The Pack gets a little weird for Halloween. We are joined by former UK Ministry of Defense Undersecretary in Charge of UFOs, Nick Pope (@nickpopemod on Twitter).
Nick Pope ran the British Government's UFO Project from 1991 to 1994. Among his other duties, he led research on and investigations of UFOs, alien abductions, crop circles, and other strange phenomena.
The media called him "The Real Fox Mulder". His government background and his level-headed views have made him the media, film, and TV industry's go-to guy when it comes to UFOs, the unexplained, and alien conspiracy theories.
Nick Pope has consulted on and helped to promote a number of alien-themed movies, TV shows, and video games. He has hosted, consulted on, and contributed to numerous TV shows, has written six best-selling books, and lectures all around the world.
The Pack asks Nick one of the most important questions for mankind: "Are we alone?"
We dig into what Nick is allowed to discuss, hear which counties are helping us in the search for alien life, and learn what would be the worst-case scenario should aliens exist... or visit.
From crop circles to government admissions, we cover it all. 
Pour yourself a tall brimming glass of Romulan Brandy, sit back, and enjoy.
Links
https://www.linkedin.com/in/nickpopeofficial/
https://www.amazon.com/Encounter-Rendlesham-Forest-Best-Documented-Incident/dp/1250038103