Friday Oct 15, 2021
Episode 30 - Richard Teitelbaum - A book covering short sellers, Punk Rock and Bill Ackman, not that exciting.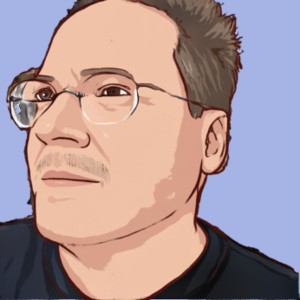 On this week's episode, The Pack is joined by a former punk-rocker and current Senior Contributing Writer for Institutional Investor magazine. Richard Teitelbaum (@rteitelbaum100 on Twitter) is a journalist and author specializing in the financial markets.
Richard is the author of The Most Dangerous Trade: How Short Sellers Uncover Fraud, Keep Markets Honest, and Make and Lose Billions (John Wiley, 2015), about the life and lore of the short selling community, a must-read for any who follow The Dark Side.
Currently he is writing in-depth profiles and fascinating investigative stories for Institutional Investor. Previously, he oversaw corporate finance coverage as News Editor at The Wall Street Journal. At Bloomberg News Richard covered hedge funds, investment banks, and the financial crisis. His investigative reports examined the TARP bailout, the disclosure of nonpublic information by the U.S. Treasury Department to market participants, and the New York Federal Reserve Bank's role in the AIG takeover.
On this podcast, we talk about Richard's book, the obvious mental issues you need to have to be an activist short seller, and some potential topics for a new book for Richard that range from the history of short selling to a biography of AOC.
The Packs also uncovers some of Richard's investigative techniques, and hears who were the most memorable interviews he's done, and others that he would like to forget. 
Sit back, have a drink, and enjoy..
Links
https://www.linkedin.com/in/richard-teitelbaum-17b27517/
https://www.amazon.com/Most-Dangerous-Trade-Billions-Bloomberg/dp/1118505212