Friday Jul 16, 2021
Episode 24 - Dr. Marian Tupy - Ten Global Trends Every Smart Person Should Know: And Many Others You Will Find Interesting.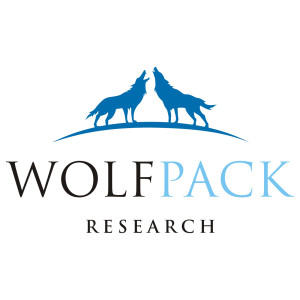 This week, The Pack visits with Dr. Marian Tupy (@HumanProgress  on Twitter) of the Cato Institute
Educated in South Africa and England, Dr. Tupy is a Senior Fellow at the Cato Institute's Center for Global Liberty, a contributor to the Financial Times, Wall Street Journal, The Atlantic, the U.K. Spectator, and Foreign Policy, He is a frequent guest on CNN, CNBC, Fox, and others. Dr. Tupy is also editor of Human Progress, and author of the book, "Ten Global Trends Every Smart Person Should Know: And Many Others You Will Find Interesting."
He is a specialist in "globalization and global well‐being", and indeed in his book and on this podcast appearance he brings us a hearty helping of hope... things may not be as socially, culturally, and economically awful as they seem.  We dig deep into his book and think you will come away as surprised as we did.  It just may not be so bad.
Sit back and enjoy the podcast. Pour yourself a half-empty glass, and hear Dr. Tupy make it half-full for you.
Links for Marian Tupy & topics covered on the podcast.
https://store.cato.org/products/ten-global-trends-every-smart-person-should-know
https://twitter.com/HumanProgress
https://www.humanprogress.org/
1:54   Marian Tupy gives the reasons why he wrote this book.
4:02   The American education system and the lack of critical thinking.
5:07   The evolution of skepticism and every thing is great in Holland. 
11:41 The reception of facts, where the facts came from and where to read the book.
16:20 Global happiness is rising and the Easterlin Paradox.
20:49 The top ten in no order but starting with number 1.
26:10 The kings progress, Versailles and Mel Brooks.
27:39 The cost of electricity and absurdity of period pieces.
32:07 The end of poverty.
35:49 Running out of resources.
40:42 Elephants, Polar bears, Wolves, and Pandas having sex.
49:03 More green then Alaska and Montana combined.
57:11 Leaving the rural communities for the freedom of the big city and the drop in global reproduction.
1:05:16 Decarbonizing the economy, nuclear energy and the birds.
1:11:26 The end of famine and Israeli engineering.
1:19:44 Global peace, kind of. Welcome to America and here is your part of the national debt.
1:26:23 Torture is dead and let's bring back duels.
1:29:40 Less crime unless you watch the news.
1:31:37 More democracy and the guiding hand.
1:35:00 The 20th century, it was the best of times it was the worst of times.
1:39:21 A big win for humanity.
1:41:00 Real bravery and The US is the best.